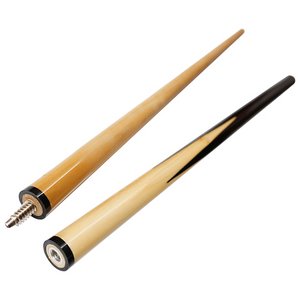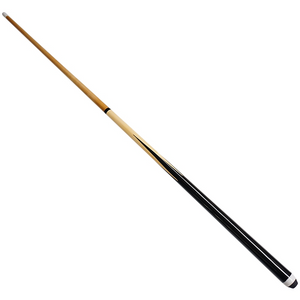 Wooden Pool Cue Billiards

FREE SHIPPING FOR LIMITED TIME!!
Premium:

 

Quality Product!
100% Satisfaction Guaranteed
Customers usually buy 2!
Wooden pool cues are classic, traditional tools used in the popular billiards game.
These cues are made from high-quality wood, such as maple or ash, and are carefully crafted to ensure durability and straightness.
The weight, balance, and grip of a wooden pool cue can greatly affect a player's shot, so it is important to choose one that feels comfortable and natural to use.
Many wooden pool cues also feature intricate designs and decorative details, making them not only functional but also visually appealing.
Whether you are a beginner or a seasoned pro, a good wooden pool cue is an essential part of any billiards set. It can greatly enhance your playing experience and help you perform your best.
BENEFITS:
Quality: high-quality wooden pool cues, made from durable materials and crafted with attention to detail, this can be a strong selling point.
Selection: If you have a wide range of wooden pool cues to choose from, with different weights, balances, and designs, this can appeal to clients who want options and customization.
Expertise: If you have a deep understanding of billiards, then this pool cue specifically is the most recommended pool cue in the market due to its simplicity and ease to use and control.
Reputation: we have a good reputation in the billiards community, with satisfied customers who have had positive experiences with our products and services.
Customer service: we offer excellent customer service, such as prompt responses to questions, flexible return policies, and helpful support.
PACKAGE INLCUDES:
1 * 2-Piece Cue Stick 
OUR 100% NO-QUESTIONS GUARANTEE:
We truly believe leaving customers satisfied is always first. If you aren't 100% Satisfied with your order for any reason we will do WHATEVER it takes to make sure you are 100% happy with your purchase to ensure you are left satisfied.